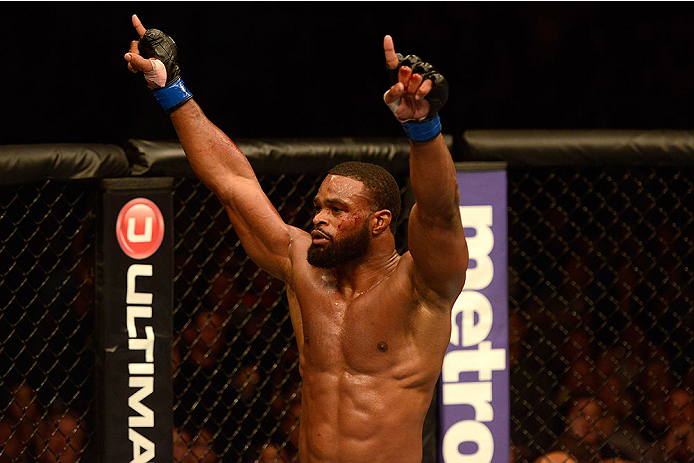 "UFC 171 is shaping up to be a very good card, a Welterweight spectacular that will not only see a new champion crowned, but will also extract the next challenger for the title. It's ideally the way all cards with a belt on the line should be, alas, much like the 10-10 round, it is a unicorn.

"The co-main event for the card will line up Carlos Condit and Tyron Woodley for the Number 1 contender berth, and will see the winner of the fight go on to face the winner of the main event, Johny Hendricks vs Robbie Lawler at a later date in 2014. While Condit has been a staple of the Top 10 rankings, currently sitting at Number 2, Woodley has yet to crack the Top 10.

"A win and the ranking respect that comes with it are prizes that Woodley has set his sights on. I recently spoke with Tyron, who discussed this golden opportunity, how many times he reached out to Dana White to get the fight with Condit, and his initial thoughts on the match-up as he heads into his training camp for the bout. Here's what he had to say:"
Read the full article.