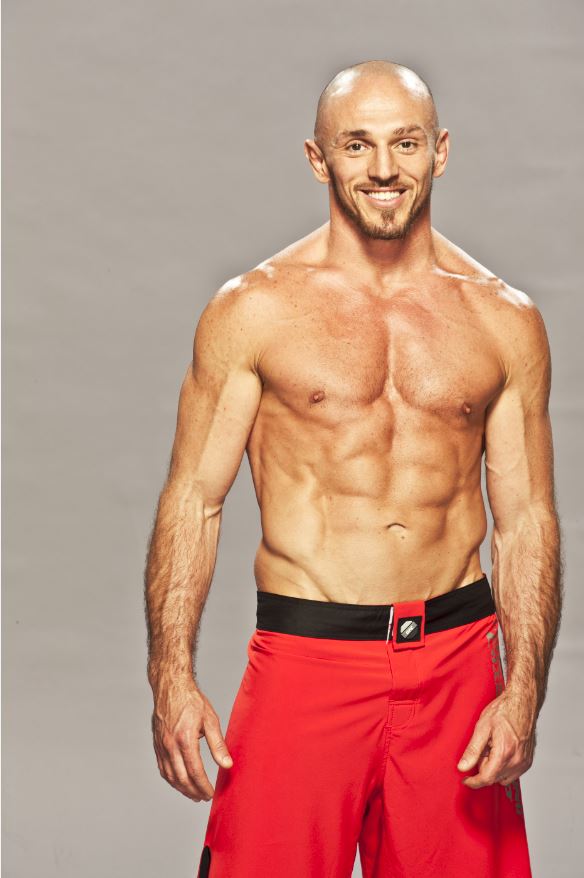 If you follow the UFC, you may have seen me as a competitor on The Ultimate Fighter season seven or with some of the top athletes in the sport -- Thiago Alves, Michael Bisping, Johny Hendricks and Gray Maynard. But, I'm sure you're wondering how that qualifies me to present the
UFC FIT
program.
I was a competitive athlete for almost my entire life. For much of it, I was focused only on sports performance. Although I looked great on the outside, my doctor confirmed that my blood pressure was elevated, and my cholesterol was high. I had sleep apnea and had developed heart palpitations because of the excessive weight I carried at 280 pounds (see the photo below).
When you begin the
UFC FIT
program, realize that this is a lifestyle. This is not simply a 12-week transformation program. At 280 pounds, those first 12 weeks were difficult, but I made tremendous progress. Then I did another 12 weeks, and another, and now it's just the way I live.
We all know we have to eat better and that we have to exercise more each day. So, why do so many of us resist actually starting? Or, for those of us who do begin eating better and exercising more, why do we find it so easy to fall back into our old ways?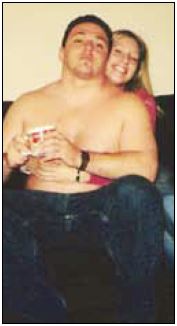 I've probably heard just as many excuses as there are stars in the sky, but really it comes down to motivation. Are you motivated to do better? To look better? To perform better? Do you want to wake up each day proud of your own efforts, setting an example for those around you —- those who you just may inspire to take better care of themselves?
So why
UFC FIT
? Simply put, the principles you'll see in this program are designed by me, a worldclass coach. These principles are used with great success at a world-class level by world-class athletes. No other workout program meets these standards. It is my goal to help every person live the life they deserve: to be lean, to feel confident, to be healthy.
How bad do you want it? Are you willing to actually take the steps necessary to get there? I have proven results with UFC fighters, and this program gives you the tools for a new lifestyle.