"Cruz categorically casts all of those doubts aside. After all, he's never really stopped working, even when his knee was unable to come along for the ride. But since being cleared to throw himself back into full-contact training, he's done it with zeal.
"It almost brought tears to my eyes to go out there and do my footwork again, to shadow box and wrestle," the UFC bantamweight champ told FOX Sports. "It's like you're human again, at least in my terms."
"The footwork was the first thing to come. Before boxing and wrestling and kicking, he had to be able to move his feet in the way he'd been accustomed. But he really knew he was back when he could wrestle live, doing drills of six 5-minute rounds and excelling. Wrestling, after all, is the part of MMA that allows him to feel like he can beat anyone in the world.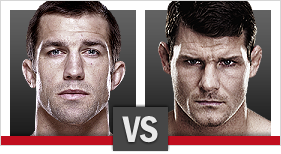 Friday, November 7