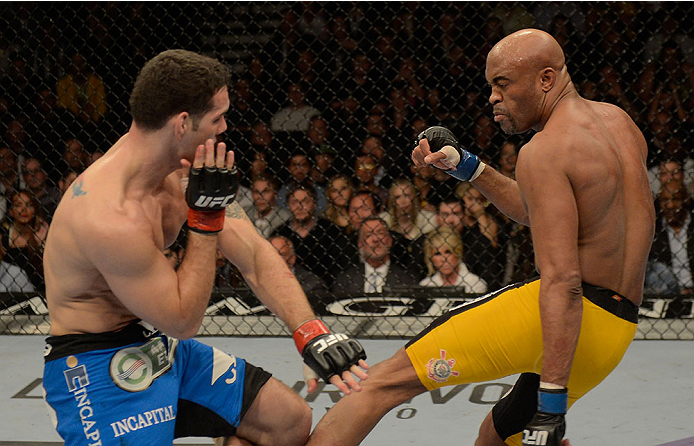 "Anderson Silva suffered a gruesome injury in his rematch with Chris Weidman at UFC 168, but he doesn't consider his last fight a loss.
"The former UFC middleweight champion broke his left leg when kicking Chris Weidman on Dec. 28 in Las Vegas, Nev., but is confident he will be able to fight again one day. And when he does, he won't enter the Octagon feeling he's coming off back-to-back losses to Weidman.
"'I believe that, if you pay attention to these technical details, you will see that (checking the kick) was instinct, not something that he trained to do,' Silva said during an interview to Globo."
Read the full article.