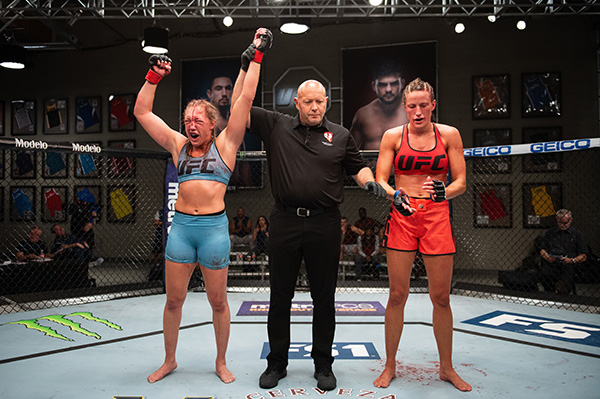 Finally.
Finally, I taste victory in the UFC's famed Octagon -- and finally I got to see my handiwork on FS1.
I'd just like to say, first, that this was not my best performance. The fight wasn't indicative of what I'm capable of doing in the Octagon, and I'm working extremely hard every day to reach my potential. I'm really excited to showcase my improvements as a striker when I'm back in action.
That being said …Wow, what a feeling! I know I haven't been in this sport as long as some of my fellow competitors on the show, but I've been working so hard to reach this point. It feels like I've been waiting my whole life. I was deployed overseas all of last year, and all day every day I thought about this feeling.
This is definitely the most meaningful fight of my career, and a moment in time that I'll never forget.
I've got a lot to work on, but I couldn't be happier to have that first victory under my belt. And what an incredible feeling it was to watch it with family, friends and other supporters in Milwaukee.
I may have enjoyed a little pizza to celebrate … but now it's on to the next one!